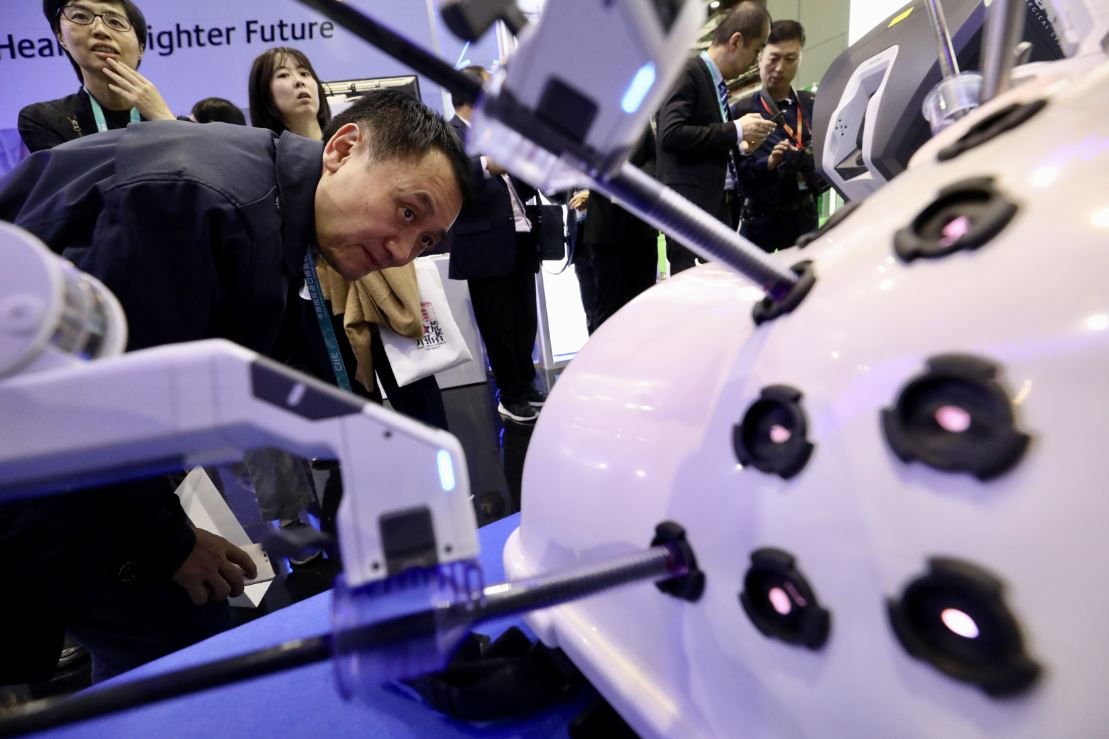 China plans to increase its service-sector imports over the next five years in a bid to satisfy ever-increasing domestic demand and contribute more to global trade, according to a government report issued on Tuesday.
  China's total services imports are expected to reach $2.5 trillion over the next five years, according to the report.
  That would account for more than 10 percent of the world's total services imports, according to the report, released during the ongoing China International Import Expo in Shanghai.
  The move is part of China's long-term goal, announced by President Xi Jinping at the opening ceremony of the expo, to allow total services imports to exceed $10 trillion within the next 15 years.
  Xian Guoyi, head of the Ministry of Commerce's services trade department, said China's services imports have improved the lives of Chinese people, facilitated domestic industrial transformation and upgrading, and brought new opportunities for global trade growth.
  China will deepen the opening-up of its services sector, boost high-quality services imports and build platforms to facilitate these goals, Xian said at a news conference.
  Trade in services refers to the sales and delivery of intangible products such as insurance, transportation, tourism, telecommunications and advertising.
  China has been the biggest contributor to the global growth of services imports, the report said. In the past five years, its imported services have contributed 25.8 percent to the growth of services imports worldwide.
  In the first three quarters, China's services imports amounted to 2.61 trillion yuan ($377.4 billion), an increase of 8.9 percent year-on-year. The ministry attributed the expansion of trade in services to stable domestic economic growth, a set of opening-up measures and policy support for the sector.
  Wei Jianguo, vice-president of the China Center for International Economic Exchanges, said: "Increased imports can influence certain industries at first. But ultimately, homegrown companies will be motivated to deepen structural reforms, reduce administrative costs and speed up innovation. ... The whole industrial chain will be upgraded."
  Zhou Mi, a senior research fellow at the Chinese Academy of International Trade and Economic Cooperation, said the government's further opening-up will help effectively allocate resources and improve the business environment.