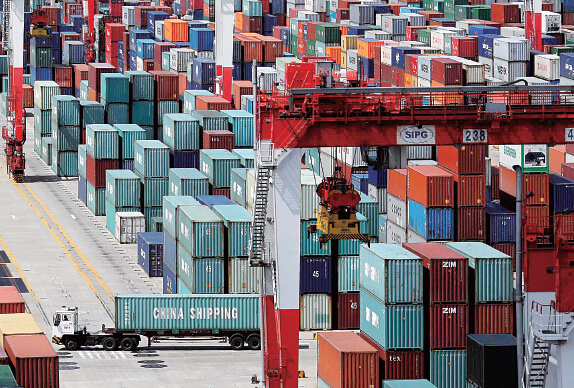 Experts on Monday called for enhanced efforts to revitalize free trade and optimize the investment environment to inject sustained energy into the world economy.
  The ongoing China International Import Expo, or CIIE, they said, is a powerful tool for trade facilitation and will create fresh momentum.
  Yousef Abdullah Al-Benyan, vice-chairman and CEO of Saudi Basic Industries Corp, said in a forum discussion that free trade is "crucial" not only for the company's success but also for the world economy.
  He said President Xi Jinping's speech at the opening ceremony of the CIIE was "clear and precise", and he believed the country will keep the door open and improve the environment for foreign investors.
  Georgia Prime Minister Mamuka Bakhtadze said CIIE, as a powerful tool for trade facilitation, will ultimately result in increased global trade. The platform "brings additional momentum to the engine of global economic growth through promotion and support to producers all over the world", Bakhtadze said. It is a great opportunity for Georgian companies to become part of global trade, he added.
  They made the comments in the parallel session of trade and investment during the Hongqiao International Economic and Trade Forum. The event, a significant part of the CIIE, was organized by the Ministry of Commerce and the Shanghai municipal government.
  The forum gathered government officials from several countries, some well-known business leaders and representatives of international organizations. One key topic was how to revive international investment as an important engine of global growth, as trade frictions and protectionism have overshadowed prospects.
  Jim Hackett, president and CEO of Ford Motor Company in the United States said he hoped world leaders would "find a balance" so as to reach equilibrium in trade structures. "I'm very optimistic that we will find that," he said.
  Zhu Min, head of the National Institute of Financial Research at Tsinghua University, said China and the US should restart negotiations to resolve bilateral trade tensions, which have been mounting over the past several months. He said that tariff hikes are not an effective way to solve disputes.