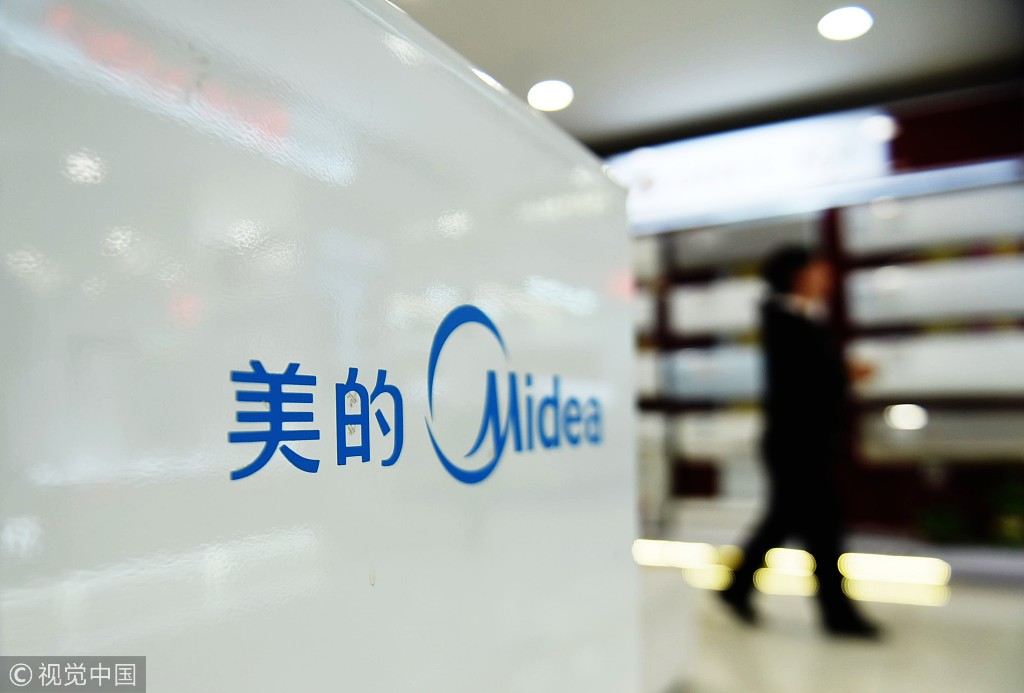 A logo of Midea Group, Chinese electrical appliance manufacturing company. [Photo/VCG]
  MUMBAI - Midea Group, Chinese electrical appliance manufacturing company, has started construction of a Science and Technology Park in western India.
  The Chinese consumer appliances maker said on Monday that it will invest $184.63 million over the next five years in Ahmednagar in western Maharashtra state to set up a technology park.
  During the last decade, Midea has estimated several increasingly high-profile projects, peaking with the most recent wins to install large-scale heating, ventilation, and air conditioning (HVAC) solutions in all the 12 stadiums for the Rio Olympic Games in 2016, as well as 9 of 12 stadiums for the World Cup in Brazil in 2014.
  The park is expected to start function from 2020, and is looking forward to producing 500,000 refrigerators, washing machines, water purifiers and water heaters, 1.5 million household air conditioners, 250,000 commercial air conditioners and 4.5 million air conditioner compressors every year.
  The founder of Midea Group He Xiangjian said, "We are happy to begin work on our new facility in India. True to the Midea spirit of pioneering and sharing, this technology park will create leading products for India and transform the company for the future."