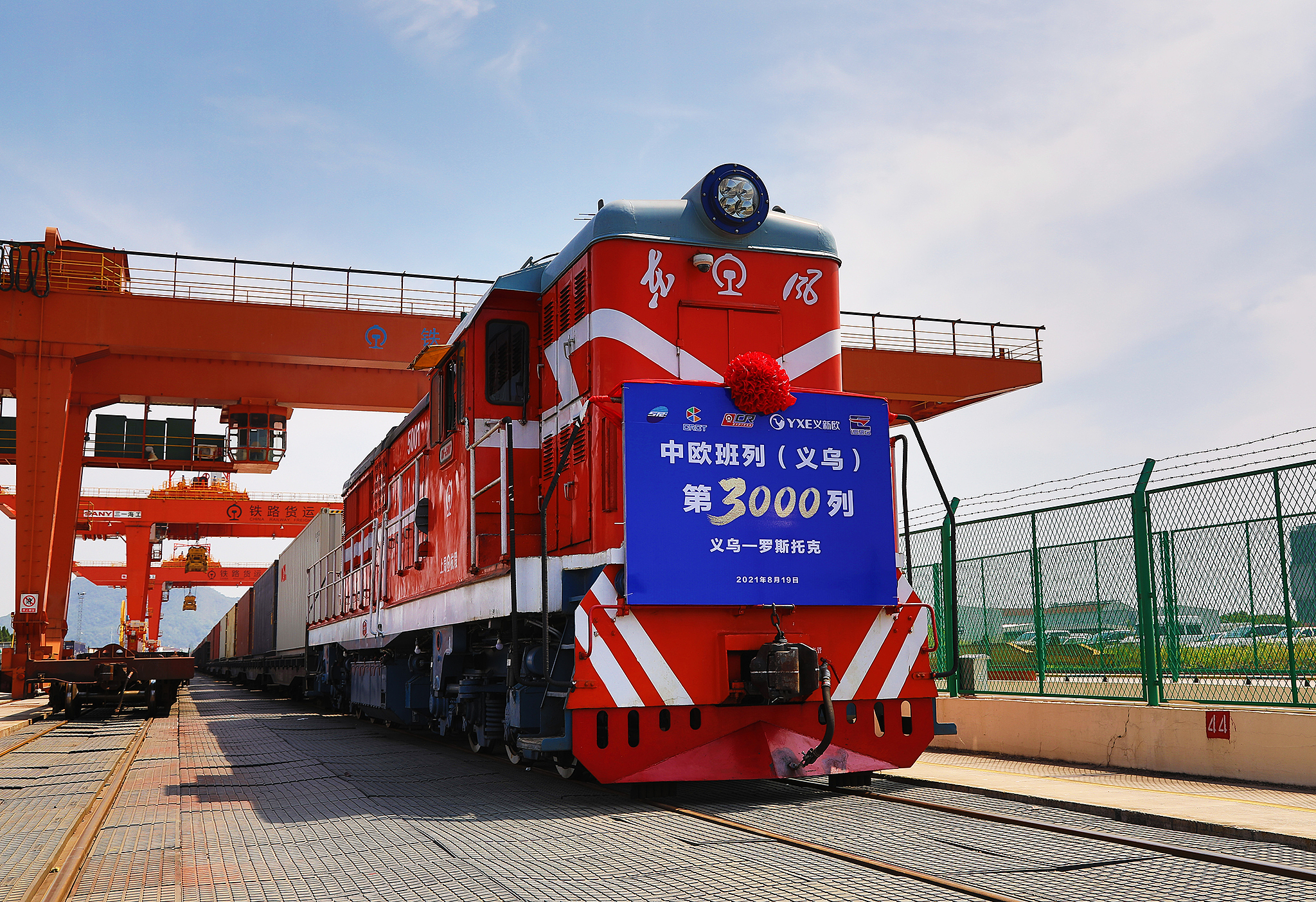 The China-Europe Railway Express has become an anchor of stability for global supply chains(PHOTO: VCG)
By WANG Xiaoxia & LIN Yuchen
Over the past decade, upholding the philosophy of building a community with a shared future for mankind, China has been committed to broader global collaborations and more inclusive development.
Projects carried out under the framework of the Belt and Road Initiative (BRI) have promoted connectivity and invigorated regional trade since it was proposed in 2013.
The China-Europe Railway Express has become an anchor of stability for global supply chains. The China-Europe freight trains have mapped out 82 routes so far, linking 200 cities in 24 European countries directly to China.
The establishment of HBIS Group Serbia Iron & Steel in 2016 has saved the Smederevo steel mill in central Serbia from the verge of bankruptcy, and provided more than 5,000 jobs for local people. Its production capacity and environmental performance have greatly improved.
In December 2021, the China-Laos railway began operating, strategically transforming Laos into an accessible region in-land, linking it not only to China but also to several Southeast Asian countries like Thailand and Singapore.
Through cooperation with 149 countries and 32 international organizations, the BRI is fast becoming "a belt of prosperity" benefiting the world and "a road of happiness" benefiting all peoples.
In the face of rising protectionism, China has been always committed to openness and inclusiveness, adding momentum to promoting economic recovery.
Since 2018, the country has held four international import expos. The opening of China International Fair for Trade in Services, along with the establishment of Asian Infrastructure Investment Bank and New Development Bank marked the country's endeavors to common development.
President Xi Jinping has proposed a Global Development Initiative, which aims to complement the 2030 Agenda for Sustainable Development and create synergy among countries to achieve more robust, greener and more balanced global development.
The Initiative has received endorsement and support from the UN and many other international organizations, as well as some 100 countries in the world.
In addition, China has facilitated the implementation of the Regional Comprehensive Economic Partnership, and applied to join the Comprehensive and Progressive Agreement for Trans-Pacific Partnership and the Digital Economy Partnership Agreement, moving toward regional cooperation in the face of protectionist headwinds.