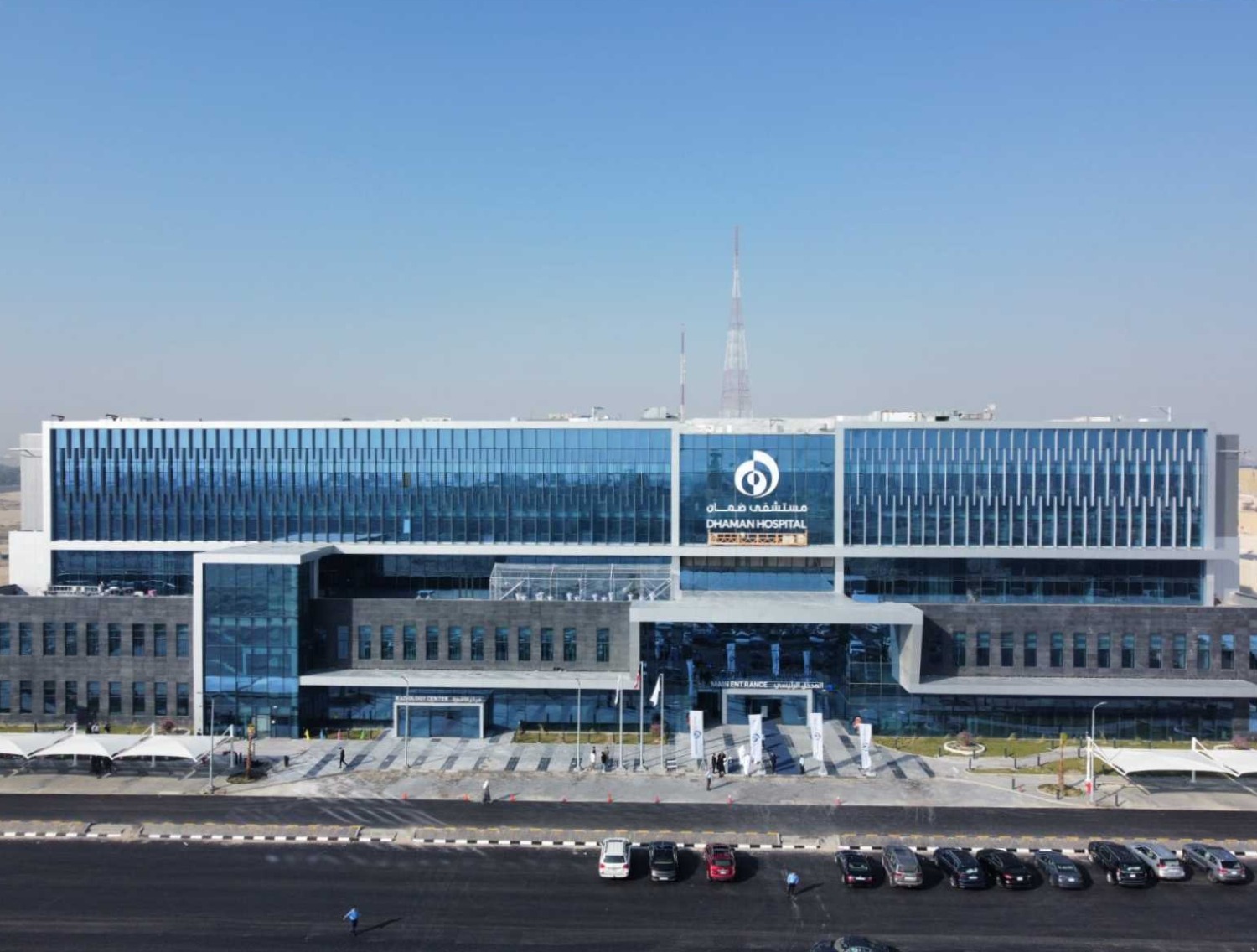 The opening ceremony of a Chinese-built health insurance hospital was held in Ahmadi, Kuwait on December 18, 2022. (PHOTO: XINHUA)
By LIN Yuchen
The opening ceremony of a Chinese-built health insurance hospital was held in Ahmadi, Kuwait on December 18, 2022. Construction of the Kuwait Health Assurance Hospitals project was undertaken by Metallurgical Corporation of China (MCC), when ground was first broken in November 2017.
The construction includes two hospitals in Ahmadi and Al Jahra respectively, covering approximately 85,000 square meters, with a total contract value of around 500 million USD.
MCC has made great efforts in the construction process of the project and the two hospitals are of high quality, said Mutlaq Al-Sane, chairman of Kuwait Health Assurance Hospitals Company, adding that as one of the largest development projects in Kuwait, they are highly prized by the Kuwait government.
The project aims to provide exclusive medical insurance services to foreigners in Kuwait. 
According to the Kuwait Central Bureau of Statistics, Kuwait's foreign population reached nearly 2.8 million in 2022, constituting a major source of labor of the country. The completion of the Kuwait Health Assurance Hospitals will help reduce the pressure on the country's medical resources and improve its social security system.
This is the achievement of China-Kuwait cooperation, said Zhang Jianwei, Chinese Ambassador to Kuwait at the ceremony, adding that the hospital's opening represents further evidence of China's active promotion of the Belt and Road Initiative and Kuwait's 2035 National Vision, and the continuous deepening of bilateral cooperation.
Editor: 王晓夏